You will cry out Eureka! when you experience our intranet. It's that good
See Eureka Intranet in action.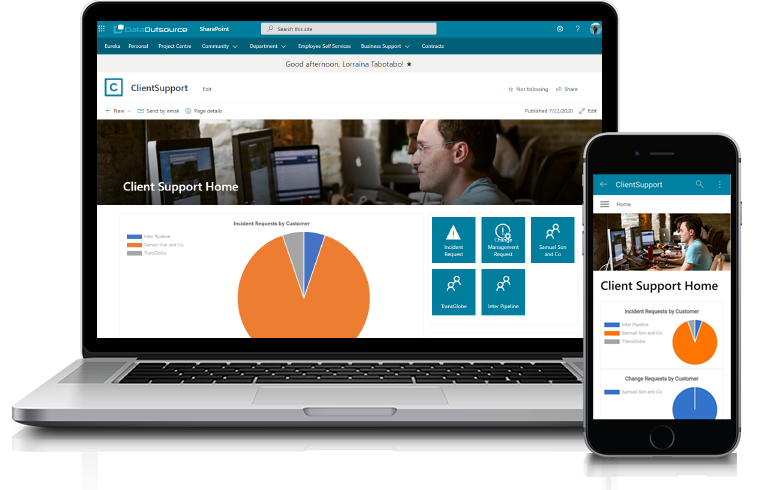 See Eureka Intranet in Action
DO MORE!
Works Anytime, From Anywhere From Any Device
This ready-to-go intranet is affordable and configurable, allowing you to simplify your business processes.
Not just another Intranet – Have your Eureka moment
Achieve more with add-ons so that you can automate repetitive onboarding processes, showcase professional care to customers, efficiently manage contacts, and virtually provide recognition.
Explore these add-ons
Quick Deployment and Cost-Effective
Get your intranet virtually ready to go, so you don't need to wait for months of deployment. Get clear, straightforward pricing, structure, and no expected costs.
Fully Scalable and Configurable
Scalable solutions to suits companies of all sizes and complexity. Choose your module and add your logo as well as colors to keep your brand consistent.
Full Integration into Microsoft Teams
Improve collaboration and business communication by utilizing Office 365 tools. Access your network from all devices while enjoying a high-quality user-experience.
Talk with our Intranet Experts
Whatever you want to know about or products or services we would love to hear it from you. We are always open to discussing a new ideas or features on Eureka Intranet or any of our other products.