Organizing a company event can be a huge task if you are not using the right tools. With MS Events feature you can save time with the admin side of the event, and, leave more time for the other important details, such as the catering.
Microsoft Events connects with the other Office 365 tools in your company's arsenal to allow for automation and workflow optimization of all aspects of organizing the event. Team managers with full control or edit permission can update an event anytime and team members with a read permission can view, join or unjoin an event.
Previous events and meetings as well as participant details can be easily duplicated, and future events are created and automatically scheduled in the calendars of all involved. "I forgot" or "no-one told me" are no longer excuses for non-attendance.
Start scheduling any kind of meeting with just a few clicks away by doing the following:
name the event
provide start and end dates, location, and online meeting link
select category such as meeting, work hours, business, holiday, etc.
include description or important information for the event
add attendees by typing the names of your team members
enable an event to accept participants by providing the number of attendees, registration dates, and additional messages or questions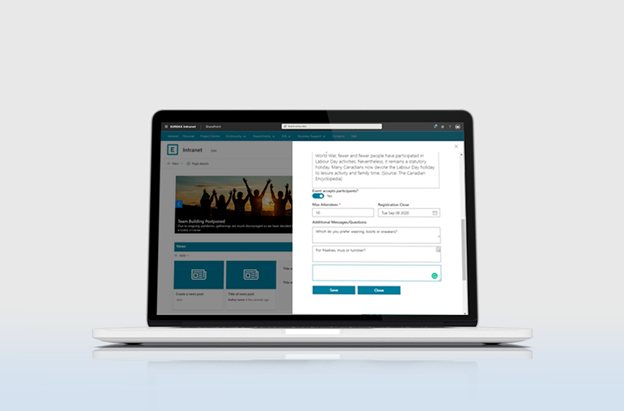 add events to your Microsoft calendar account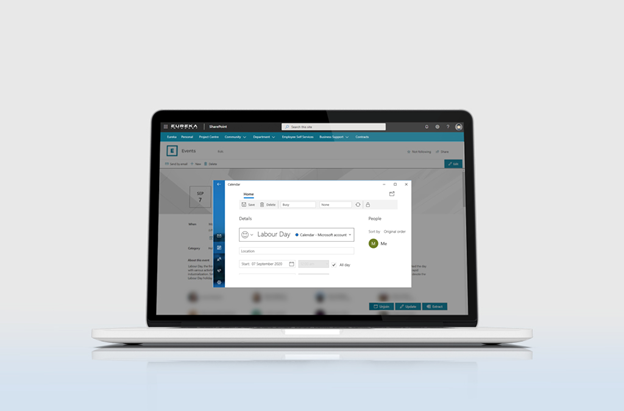 Use Your Data
For data analysis and reporting, you can extract information by clicking the Extract button to automatically run the excel file that sorts the names, phone numbers, emails, and other useful data you need. You can then share the excel file with co-organizers or interested parties.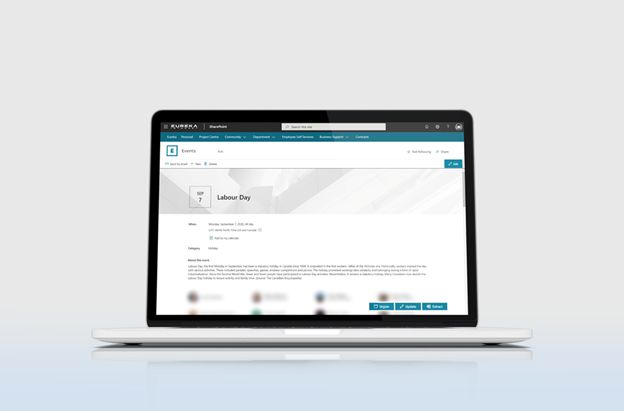 Make Sure Everyone Is Invited
Tag a team member to join an event by sending the event by mail. As with all Eureka Intranets' business tools you can access and edit these features anywhere, from any device.
Your next successful event is just waiting to happen. Clink to link below to see how Eureka Intranets' Events feature can maximize your event planning skills.